@Nyya

wrote:

I have post new novel follow ror bab ti 2 but after finnish, I can't find it. Please help me.
you need to copy the link each time u upload before you close imageshack window. otherwise you have to go imageshack website, and copy the image detail one at a time, which takes so much time.
if you would like to know how to copy all images from imageshack.com after loggedin as your id.
here are steps you can follow:
first click on i icon refer to image below, and a popup appear. remember you would need to this several time.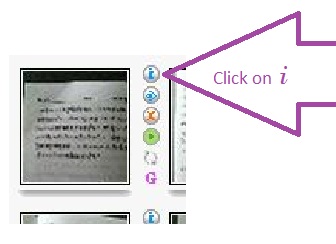 second copy the Sites link and past in lk as you would do normally.
the third method would be delete images that you don't need in the website, so it will have space as imageshack is limited 500 images free stored, unless you paid for it. then reupload images, but copy the links as showed in the 1st page post from pheakdeysnae. make sure you follow accordingly.
oh and i can not find the novel that you've posted, i'm guessing you using your own id. (khom tae orh nirk tha barn arn mun ke.)
good luck.


Last edited by rosehonn on 25th June 2012, 9:49 am; edited 3 times in total